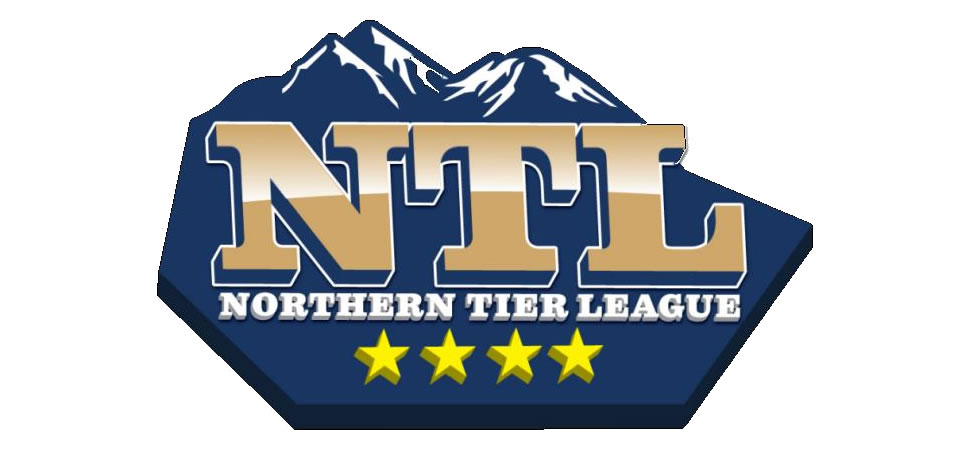 2020 NTL XC HOF Class Announced
By: Chris Manning | Northern Tier Sports Report | October 22, 2020
Nine new members of the NTL cross-country Hall of Fame have been selected by the coaches.
Six individual runners, one new coach and two new teams headline the 2020 class.
INDIVIDUALS
Chris Cummings, Mansfield
Cummings was a 2-time state medalist (5th in 2001, 22nd in 2002) and 2-time NTL Runner of the Year (2001, 2002). He was the District IV runner-up in 2002 to eventual state champion, Chris Spooner of Lewisburg. Cummings continued his running career at Mansfield University.
Curt Jewett, NEB
One half of NEB's Sam and Curt duo, Jewett was 3-time state medalist (23rd in 2010, 19th in 2011 and 4th in 2012) and ran at the PIAA Championships all four years of his career. He was also a 2-time District IV champion and member of the 2012 NEB State Championship team. He was also a member of the 2009 and 2010 District IV championship teams. He was a scoring member of two McQuaid Invitational seeded race Championship teams. Jewett has the course record (15:32) his home course and broke the Bloomsburg District IV course record (15:41) and ran 15:10 at McQuaid.
Charity Learn, Mansfield
The oldest of the prodigious running Learn family; Charity was a 2-time state medalist (third in 2001, 9th in 2000) and was the 2001 District IV Champion. She ran at Mansfield University.
Judy Perry West, Towanda
West was 10th at the PIAA Championships in 1985 and had a 46-0 record in cross-country dual meets. She ran at Bucknell University where she is a member of their Hall of Fame.
Eric Reese, Sullivan County
Reese was runner up at the 1997 PIAA Championships while he won the District IV and NTL Invitational titles that year as well. He set the NTL Invitational title course record. Reese is also the only NTL runner to qualify for Nationals. He ran at Villanova University.
Sam Williams, NEB
The other half of NEB's Sam and Curt duo, Williams was a 3-time state medalist (10th in 2010, 4th in 2011 and 3rd in 2012) and twice was the District IV runner-up, both times to Jewett. He was a member of the 2012 State Championship team and was a 3-time District IV team champion member (2009, 2010 and 2012). He ran at states all four years of his career and was a 2-time McQuaid seeded race championship team member. He won the Foundation and PTXC races and has one of the top 100 times all-time on the McQuaid course.
COACH
Leo Harris, Towanda
Harris' coaching career spanned four decades, beginning in 1989 and ending in 2019. He has coached seven different state medalists, for a total of 11 medals, and has had six of his runners win individual District IV titles. In 2013 he had dual district champions in Simon Smith and Katelyn Purdy, the only time in district history that's happened. He's had two NTL girls' team champions (2008, 2012) along with having a strong team in the 90s that was within a few points of state champion Wellsboro and runners-up Danville. He's had three boys teams qualify for states - 1992, 2008 and 2012.
TEAMS
1999 Wyalusing girls
The Rams ended the century strong as they were NTL champions and District IV champions before taking second at the PIAA, Class AA Championships. The team consisted of: Lauren Barrett, Jamie O'Connor, Leigh Ann Smith-Gary, Jenny Stevens, Ginger Johnson, Katie O'Neal, Lindsey O'Connor, Sue Neiley and Cheryl Howard.
2015 NEB boys
They were part of a 5-year run that saw NEB dominate the NTL and District IV, Class A. They went 9-0 to be NTL champions, won the NTL Coaches' Invitational and District IV titles and finished third at the PIAA Championships. They won the NTL Coaches' Invitational with 22 points and District IV with 40 points and a 15 second compression. The team insisted of: Levi Upham, Casey Ellis, Garret Smith, Zak Smith, Nate Mosier, Sam Beers, Destin Moore, Aaron Boss, Dusty Cook, Dale Brown, Alec Morris and Nate Vandervort.